About Us
Our Mission
The Chapman Family Foundation (CFF) will focus on three major tenants, each of which is designed to be of greater service to the community by encouraging and exemplifying excellence in education, self-empowerment and personal advancement.
We strive to promote living a life of "Great Faith". Great faith requires that you strive to help others and not solely focus on things that will directly benefit you. Many of the great figures in the world were all people who focused on the greater good. We desire for CFF to be among the world leaders who led by demonstrating commitment and great faith. We desire for others to be empowered through the programs that we sponsor. Programming will be designed to strengthen individuals and families. Christian principles form the foundation of our belief system. However, people of all belief systems are welcome and encouraged to participate in our activities.
More About Rev. Thaddeus L. Chapman, MD
---
Rev. Thaddeus L. Chapman M.D. was born May 17, 1963, and transitioned from this life on April 16, 2017. He was a loving husband, father, minister, mentor, physician, and teacher. He will forever be remembered for all of the care and concern that he extended to everyone that he contacted. His spirit and passion for life were contagious.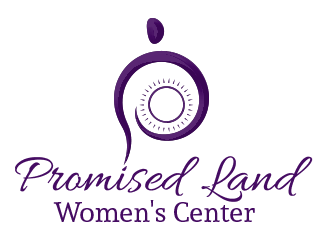 Dr. Chapman was born and raised in Albany, GA. He received a Bachelor of Arts degree in Chemistry from Albany State University, and completed his medical degree from the Medical College of Georgia. He completed his residency in Obstetrics and Gynecology at the University of Kentucky. He was an OB/GYN in Atlanta, GA for 21 years. He was the founder of Promised Land Women's Center and dedicated himself to providing excellent care to the patients to whom he provided care at Emory Hospital Midtown.
He was a member of the Kappa Alpha Psi Fraternity, Inc. and remained dedicated to the brotherhood until his death. He served in the United States Navy from 1991 to 1998. Thaddeus was awarded the Navy Achievement Medal and the Meritorious Commendation and National Defence Service Medal from the United States Navy, after being honorably discharged in 1998.
He was a faithful member of The Greater Piney Grove Baptist Church where he embraced his role as a servant and teacher. He was a member of the Christian Education team and taught Bible Study and Sunday School. He served on the men's usher board. He was ordained into the ministry in 2013 and served as an associate minister at the church. Thaddeus was truly an ambassador for Christ and used biblical teachings as the guiding principle for his life. He loved teaching and many have said that he always brought the lesson to life and made complex concepts easy to understand. He will forever be remembered by his patients and the staff at Emory Midtown as a wonderful physician and a devout Christian. He was actively involved in the community and frequently volunteered for mentoring programs in Dekalb County. As a reflection of his service and impact in Dekalb County, upon his death April 22, 2017 was proclaimed "Rev. Thaddeus L. Chapman MD Day".
He was a loving husband and father to his wife (Ira Adams-Chapman) and his children (Jordan and Julian). He was the youngest of six children born to the late Rev. Henry and Marietta Chapman. His siblings (Alvin, Michael, Darryl, Jocelyn and Wanda) and a host of extended family members will forever cherish the wonderful memories that they shared. He touched the lives of hundreds of people and leaves behind a lasting legacy that will live on through each and every person he met.
The Chapman Foundation was founded to celebrate and remember the life and legacy of Thaddeus L. Chapman. May the work through this foundation forever support and exemplify the love and passion that he had for life, for people and for God.